Long-term Benefits of PRF Therapy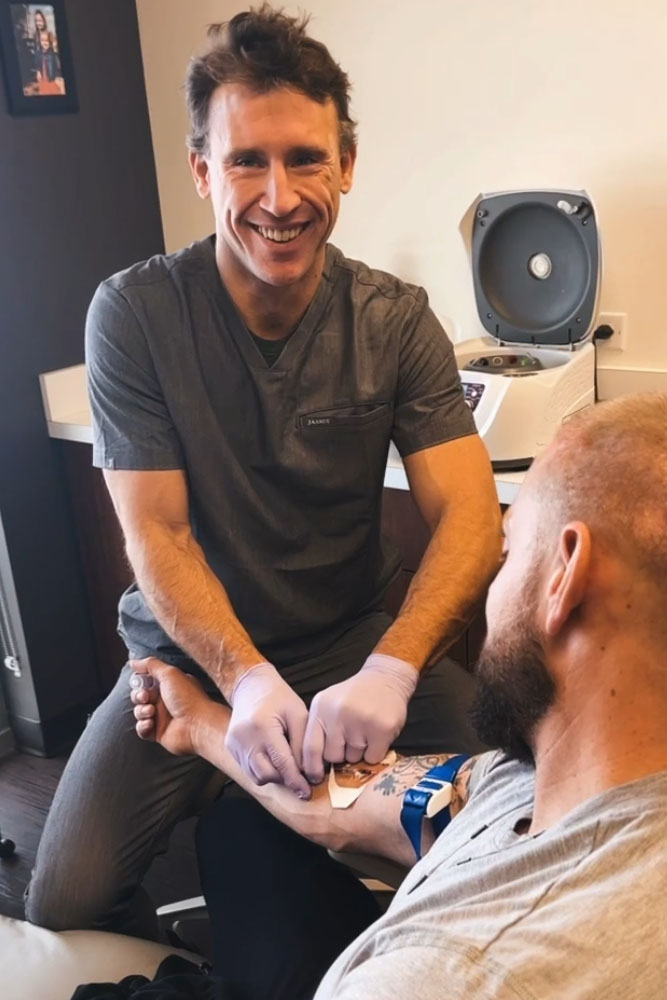 Treating your whole-body health as well as your oral health is at the heart of what Dr. Popp, Dr. McGinty, Dr. Miller, and the rest of our team do at Colorado BioDental. That's why we offer a variety of state-of-the-art biocompatible dentistry services, including PRF therapy, to our patients in the Denver area. Today, we're going to discuss what PRF therapy in Colorado is as well as its benefits and long-term effects.
What is PRF Therapy?
Also known as platelet rich fibrin, PRF is very useful in various dental procedures, like oral surgery. That's because PRF stimulates healing, guides epithelial cell migration, and can be used to help bone and soft tissue regeneration. At Colorado BioDental, we create your unique PRF using your own blood, which is centrifuged down to concentrate the growth factors. When applied during surgery, the fibrin creates a clot, which helps protect the area from infection.   
Benefits of PRF Therapy
There are many benefits to using PRF therapy. First, it's less expensive and time-consuming to use than other conventional materials. Second, it can be used with patients who are typically at risk of compromised healing, including but not limited to,  smokers, patients using anticoagulants and those with uncontrolled diabetes. Another benefit is that the technique isn't as sensitive as other treatments. There are studies where patients who use PRF therapy have better healing outcomes and less discomfort after surgery.
Surgery and Beyond
PRF is also useful in making membranes for surgical grafting and rejuvenation, or even injections for healing and biofillers for esthetics. It is also used in micro needling PRF Facials, and postoperative injections to deliver growth factors to aid in healing and regeneration. Dr. Popp has extensive training in PRF therapy and will incorporate it in almost all surgical procedures at Colorado BioDental. 
Why Choose Colorado BioDental?
If you're ready to experience the transformative benefits of PRF therapy in Colorado and biological dentistry, contact Dr. Popp, Dr. McGinty, Dr. Miller, and our team at Colorado BioDental today. We're dedicated to providing our patients with the very best oral health care possible.