Introducing Dr. Corbin Popp: Your New Dentist in Littleton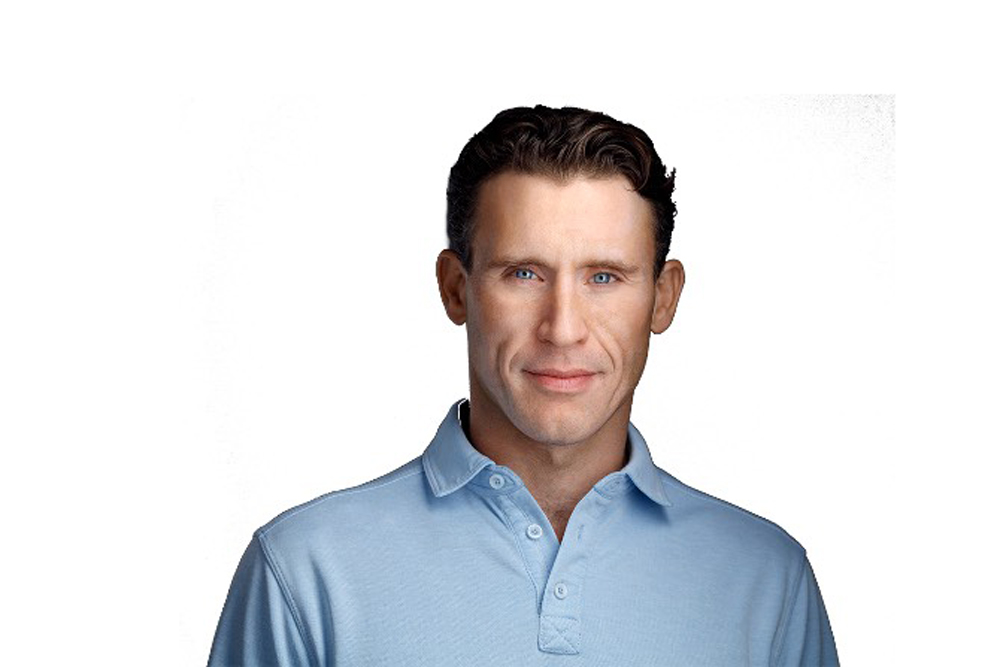 If you're looking for a highly skilled and compassionate biological dentist in Denver, look no further than Dr. Corbin Popp. Change can be difficult, especially when it comes to something as important as your dental health. But with Dr. Popp's expertise, you can rest assured that your dental health is in good hands as Dr. McGinty moves closer to retirement. His exceptional clinical skills make him the ideal choice for those seeking a biological dentist near Littleton or Denver.
Dr. Popp graduated from the Arizona School of Dentistry and Oral Health, where he was top of his class. He went on to earn Resident of the Year from the Graduate Practice Residency at the University of Colorado Anschutz. But he didn't find his true calling until he was introduced to biological dentistry in 2014.
Dr. Popp recognized the critical importance of this innovative approach to dentistry in the overall health of his patients, and he has made it his singular focus to master the art and science of biological dentistry ever since.
Exceptional Experience and Remarkable Background
Dr. Popp's clinical expertise is truly impressive. He is highly skilled in surgical management of infected root canal teeth, ischemic bone cavities/cavitations, zirconia/ceramic implant placement, and Bioesthetic (OBI) full mouth rehabilitation and jaw stabilization. He has undergone extensive training, including the Swiss Biohealth Academy led by Dr. Ulrich Volz.
But what really sets Dr. Popp apart is his passion for his patients. He understands that going to the dentist can be stressful, and wants to make your experience as comfortable and enjoyable as possible. He will take the time to get to know you and your unique dental needs and develop a personalized treatment plan that meets your goals.
Dr. Popp's background is truly unique. Growing up in small-town Nebraska, he spent a lot of time around his father's dental office, and his natural aptitude for science and math led him to pursue a degree in biochemistry at the University of Nebraska. But instead of immediately pursuing a career in Medicine, Dr. Popp experienced a Tour De Force from Science to the Arts while fulfilling a prestigious Fulbright Scholarship in Germany. His focus became concert dance and ballet.  Returning to the United States his new passion flourished into a decade of performing on the large stages from concert dance to the Great White Way of Broadway and many international venues. Most important he met and performed with his wife Whitney and soon to follow came their lovely twins thereby shifting Dr. Popp's passion back to the Sciences deciding to follow in his fathers footsteps as a Dentist.
Smooth Transition for Current Patients
Of course, Dr. Popp is not working alone.  Most of the faces   from McGinty Dental Group will remain familiar to help you continue your care during this transition. You can continue looking forward to Jennifer and Liberty up front and Crystal, Devin and  Jessica in the operatories assisting Dr. Popp and Dr. McGinty; plus Kimberly here for your continued hygiene care. We also have  a few new friendly faces to keep up with your dental and hygiene needs.  Introducing Julie up front, Adam our new surgical assistant and our two wonderful hygienists Sarah and Nina. We also have a new restorative dentist on board: Dr. Stephanie Miller working alongside Dr. McGinty herself. That is right, Dr. Eileen will continue to see patients for a limited time.  We are pleased to serve our referral network once again and have started to see new patients. Spring is here and the team at Colorado Biodental are working hard to ensure your appointments are continued with comfort and top service! .
If you're looking for a biological dentist in the Denver area who truly cares about your overall health and wellness, look no further than Dr. Corbin Popp. With his extensive training and expertise in biological dentistry, bioesthetics, and biomimetic dentistry, he is committed to providing his patients with the best possible comprehensive care.
Contact us today to schedule an appointment with Dr. Popp and start your journey toward a healthier smile and a happier life.